LG 43LT340C

43" LT340C Series Commercial Lite FHD TV with Crestron Connected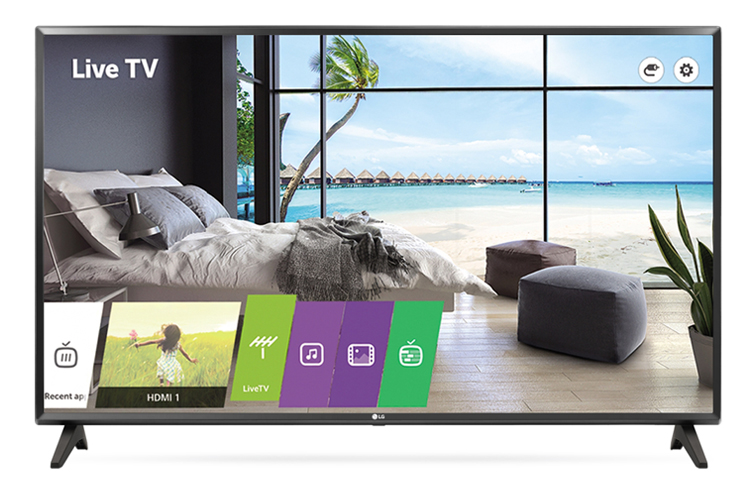 43" Display, 1920 x 1080 (FHD), 1 RR 1 Side HDMI., Component, RJ-45 / 2 pole stand, Black, 2-Year Limited Warranty
LG 43LT340C 43" LT340C Series Commercial Lite FHD TV with Crestron Connected
Sorry, this product is no longer available, please contact us for a replacement.
Click here to jump to more pricing!
Overview:
LG Commercial Lite TVs are specially designed for hospitality and business. Your guests and customers will welcome the LT340C's user-friendly interfaces and superb image and video quality.
Size: 43"
Hotel Mode
USB Cloning
Simple Network Management Protocol (SNMP)
Wake-up On Lan
Crestron Connected® (Network Based Control)
Features:
VALUE-ADDED SOFTWARE SOLUTION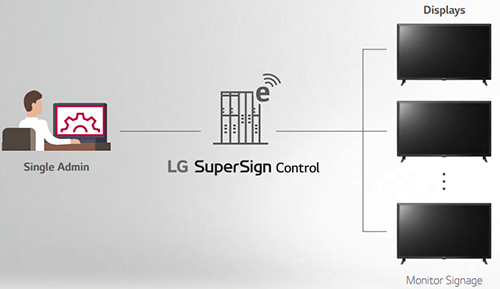 SuperSign Control
---
SuperSign Control is a basic control software that enables oversight of up to 100 displays from one account and single server. Essential factors such as power, volume and scheduling can be adjusted remotely with supported firmware updates.
SIMPLE CONTENT MANAGEMENT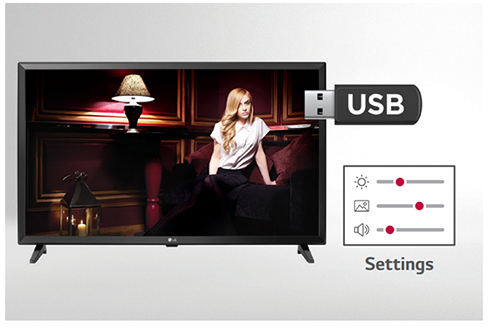 USB Data Cloning
---
USB data cloning enables more efficient management of multiple displays for optimal operation and viewing. For content management updates, users simply copy data to a USB in one display and then easily distribute it to other displays through a USB plug-in.
POWERFUL MANAGEMENT

Real-Time Remote Monitoring
---
In case of malfunctions or errors, real-time remote care can be configured. If an error occurs, immediate notification is sent through the SNMP (Simple Network Management Protocol) to facilitate oversight and troubleshooting.
Power and Network in One Line
---
Our WOL (Wake-on LAN) enables users to send a message throughout the network to power on displays. This feature greatly simplifies the installation and maintenance processes as only a single wire is required for power and network connection.
ADVANCED USABILITY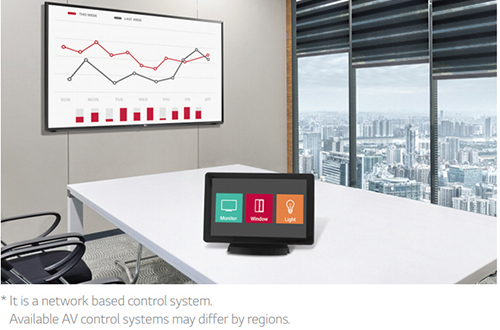 Compatibility with AV Control Systems
---
This LG TV features Crestron Connected® certification, a dedicated meeting room function designed to facilitate the increasing technical demands of the corporate meeting space market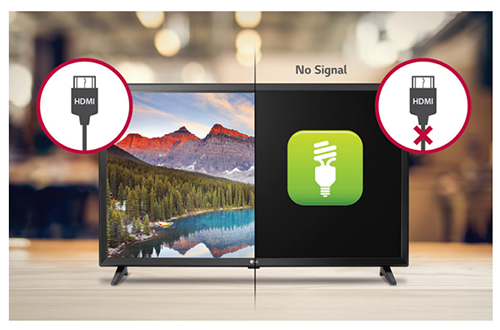 DPM (Display Power Management)
---
From now on, you can configure the DPM (Display Power Management) function by simply turning it on. When there is no signal, the TVs enter DPM mode to manage power efficiently
VALUE-ADDED FEATURES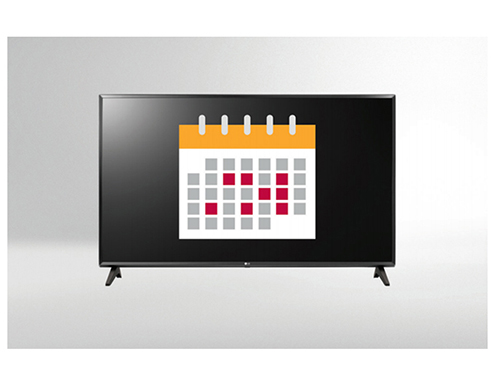 Custom Time Scheduler
---
Reduce operating time and energy use of your commercial TV by using our custom time scheduler. By inputting your opening and closing hours and holidays, this LT340C feature will turn the TV on and off according to your preferred schedule.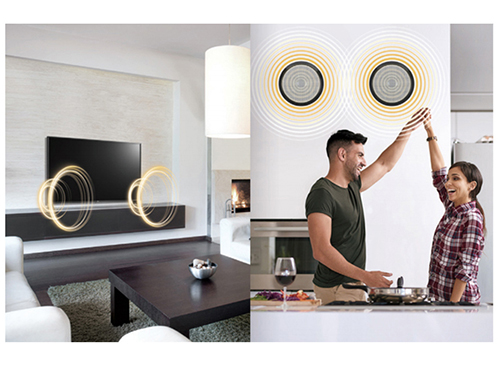 External Speaker Out
---
Enhance the entertainment experience by adding an additional speaker. Guests listen to and control the TV audio from anywhere in the business areas, including restrooms.
Specifications:
43LT340C0UB Specifications
DISPLAY
Inch
43"
Resolution
1,920 x 1,080 (FHD)
Backlight Unit Type
Direct BLU
Brightness
400 nits
TruMotion / Refresh Rate
60 Hz
Life Span
30,000 hrs
HDR_HLG
Yes
AUDIO
Speakers
10W + 10W
Speaker System
2.0 ch
FEATURES
Broadcasting System
Digital TV Reception (Terrestrial, Cable, Satellite)
ATSC (QAM / VSB), Analog NTSC
Ease of Installation
EzManager (Simplicity)
Yes
USB Cloning
Yes
Management
Wake on LAN
Yes
SNMP
Yes
Diagnostics
Yes (USB)
SI Compatible (TVLink Interactive)
Yes (RS232C, HDMI)
HTNG-CEC
Yes (1.4)
Simplink (HDMI-CEC)
Yes (1.4)
Multi-IR Code
Yes
Hospitality
Hotel Mode / PDM / Installer Menu
Yes (PDM)
Lock Mode
Yes
Welcome Video
Yes
Welcome Screen (Splash Image)
Yes
Insert Image
Yes
External Speaker Out
Yes (Int / Fixed, 3.5 mm, Stereo, Single-Ended Type (GND, L+, R+), 1W with 8Ω)
RJP (Remote Jack Pack) Compatibility
Yes LG / Teleadapt (RS232C), Teleadapt / Guestlink (HDMI CEC)
USB
USB Auto Playback / USB Auto Playback + Playlist
Yes/ Yes
Setting Option
Auto Off / Sleep Timer
Yes/ Yes
Smart Energy Saving
Yes
Motion Eye Care
Yes
Signage (Corporate / Retail)
Crestron Compatibility
Yes
DPM (Digital Power Management)
Yes
Time Scheduler
Yes
NTP Sync Timer
Yes
SuperSign SW Compatibility
Control / Control Plus
Yes (Control)
JACK INTERFACE
HDMI In
2 (1.4)
USB
1 (2.0)
RF In
1 (Tuner)
AV In
1 (Share with Component)
Component In (Y, Pb, Pr-Video)
1 (RCA5 Type)
Digital Audio Out (Coaxial / Optical)
1 (Optical)
RGB In (D-Sub 15 pin) - PC
1
PC Audio Input
1 (Share with Component Audio)
RS-232C (D-Sub 9 pin)
1
RJ45 (Usage Purpose)
1
External Speaker Out (3.5 mm Phone Jack)
1 (Spk-Out Fixed 0.01 W~1.0 W)
MECHANICAL
Stand Type
2 Pole
Front Color
Ceramic Black
Weight without Stand
17.6 lbs / 8.0 kg
Weight with Stand
17.9 lbs / 8.1 kg
Weight in Shipping
23.1 lbs / 10.5 kg
Size without Stand (depth to back side VESA mount)
38.5" x 22.6" x 2.8"
977 x 575 x 72 mm
Size without Stand (depth to lower back side speaker)
38.5" x 22.6" x 3.2"
977 x 575 x 81 mm
Size with Stand
38.5" x 24.2" x 7.4"
977 x 615 x 187 mm
Size in Shipping
41.7" x 26.0" x 6.0"
1,060 x 660 x 152 mm
VESA Compatible
200 x 200
POWER
Power Supply (Voltage, Hz)
120 V / 50-60 Hz
Power Consumption (Max)
85 W
Standby Power Consumption
Under 0.3 W
CERTIFICATIONS
Safety
UL
EMC
FCC
OTHER
UPC
7 19192 63065 9
Warranty
Two-Year Limited Warranty